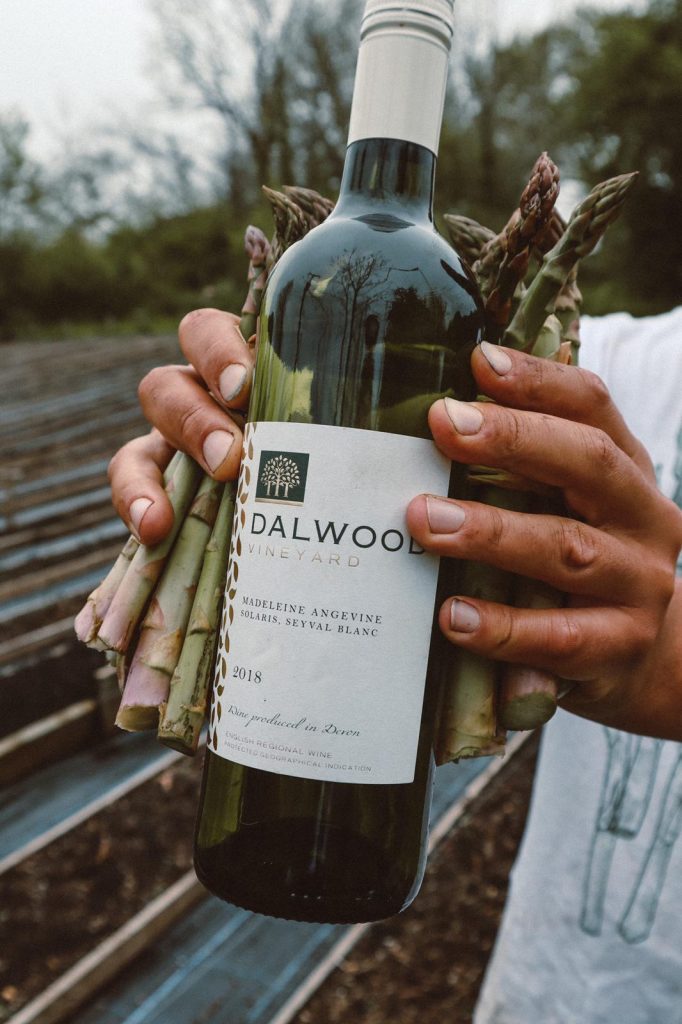 Sold OutRead more
For a limited time we are offering a 600g bunch of organic asparagus, paired with a bottle of our award winning 2018 Still White Wine for only £25!
Dalwood Vineyard syndicate members Mel and John grow their own asparagus and due to the Covid-19 outbreak there is less demand from their usual customers at River Cottage and Trill Farm. They're now offering their organic asparagus to Dalwood customers, as the perfect seasonal pairing with our 2018 Still White.
The asparagus is grown a short walk from the Vineyard down in the valley of the Corry Brook, just the other side of Dalwood Village, so this is about as local as a seasonal food pairing can get!
£25 for the bundle, including delivery (we can deliver locally or ship with the wine).
Please note that this is a seasonal offer and availability will vary week by week depending on the weather and demand.
Contact us via the website or text 07909546426.
Sold OutRead more